At lengthy final, Guild Wars 2: The Icebrood Saga is reaching its epic finish. Beginning with its prologue chapter Bound by Blood manner again in September 2019, and threaded by 9 different phases over the previous 18 months, the MMORPG's saga will see its ultimate raging battle drop in only one week's time.
Ushered in with a brand new trailer – which you'll be able to take a look at under – the Guild Wars 2 Icebrood Saga: Champions Finale – Judgment launch date is set for April 27. And, it comes with a number of teases about what we are able to anticipate to see when that date rolls round – however first, the story. "The Elder Dragons of Ice and Fire face their last battlefield in The Icebrood Saga's final chapter," ArenaNet explains alongside the clip. "On April 27, join the fight to save Tyria from an elemental cataclysm – and tip the scales to ensure Jormag and Primordus can't hide behind their mortal champions forever."
As a part of that epic showdown between the 2 mighty, elemental dragons, Guild Wars 2 will add a bunch of dragon-linked rewards and an unlimited world boss encounter that'll see as much as 80 gamers dive into the motion.
There'll be a public providing of this encounter that turns into out there on rotation each two hours. Or, you'll be able to deal with this with as much as 50 buddies and guildmates through a non-public squad model as an alternative in the event you want. You can get a flavour of what's in retailer next week through the trailer under: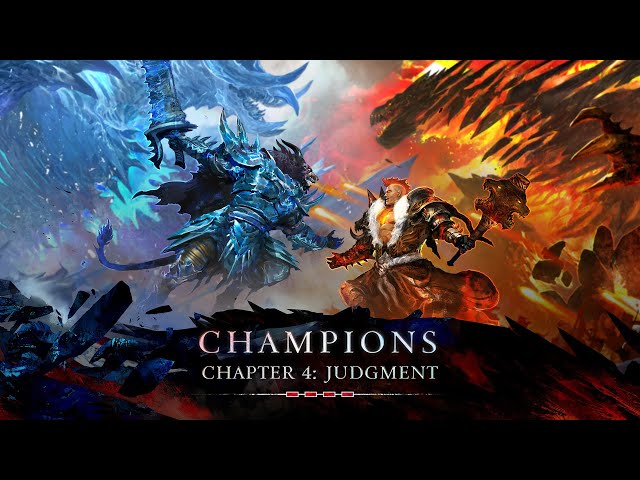 Additionally, the finale will convey the flexibility to hit the Dragon Slayer mastery's most degree, which implies entry to uncommon merchandise drops. There'll even be dragon-themed rewards to scoop up, which embrace a brand new dragonscale cape, dragon eye infusion, particular icy greatsword pores and skin, and new dragon-themed minis.
The chapter drops on April 27, so get able to get plunged into the epic finale battle between Jormag and Primordus quickly.