Generally talking, once you play a turn-based strategy game, unit counts keep fairly low. You can't be sitting there fussing over a number of hundred models' particular person strikes, that's irritating! But The Last Spell, an RPG battle sport coming this June to Early Access, appears to have found out mix horde mode with turn-based fight.
Take a wholesome dose of Into The Breach and add a heaping cup of They Are Billions, then throw in a sprint of Fire Emblem – that will get you about 90% of the approach to understanding what's occurring with The Last Spell. As the gameplay overview video beneath explains, the concept is to optimise your heroes' strikes and assaults as a way to shield your metropolis – and the spell circle occurring inside it – from huge hordes of ravenous monsters.
There are a lot of monsters, too. It's form of a Diablo stage of enemies on display without delay, with dozens of skeleton archers, zombies, ghouls, and horrible bat-things all able to tear down something they get close to. Your heroes, nonetheless, get entry to a powerful array of drugs and talents, and in the event that they survive lengthy sufficient, you'll be capable to energy them up with much more.
Here's the video that explains how The Last Spell works: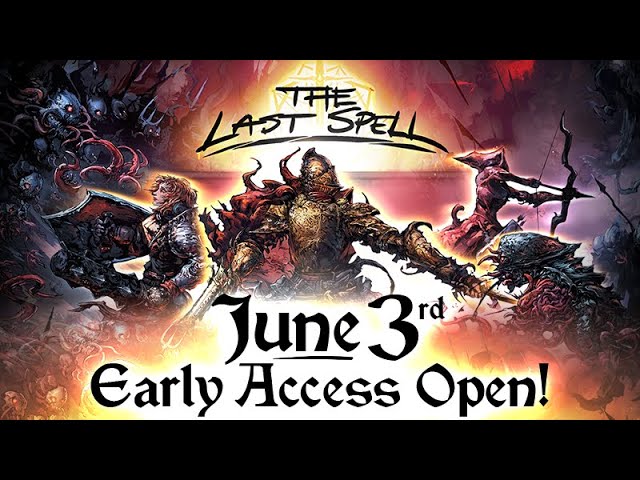 The Last Spell will turn into obtainable by Steam Early Access June 3, and there can be a 10% low cost on the ordinary $19.99 checklist worth for the first two weeks.
{"schema":{"page":{"content":{"headline":"The Last Spell blends Into the Breach, They Are Billions, and a little Fire Emblem","type":"post","category":"the-last-spell"},"user":{"loginstatus":false},"game":{"publisher":"The Arcade Crew","genre":"Strategy Gamer","title":"The Last Spell","genres":["Strategy Gamer","Survival","RPG","Early Access","Indie"]}}}}