With Skyrim Anniversary Edition having simply launched ten years to the day after the long-lasting RPG's debut, followers' consideration is of course as soon as once more turning to the prospect of The Elder Scrolls VI. Other than a very beautiful (and really transient) teaser saying the game, no different key details about what it'll deliver has emerged but – nevertheless, it seems to be just like the devs undoubtedly acknowledge that it'll want to be as enduring a game to its followers as its predecessor, Skyrim.
In an interview with GQ about how the Xbox ecosystem has grown past simply the console itself, Bethesda Game Studios director Todd Howard touches on how TESV's lengthy life within the hearts and minds of followers impacts how the devs strategy making its follow-up – and it naturally sounds prefer it provides some strain. "I think that would drive me crazy to try to say, 'Okay, this is the thing you have to top,'" he tells the location, on contemplating Skyrim's enduringly lengthy life.
"But then you realise, like, The Elder Scrolls VI has got to be a 'decade game'. How do you make a game where you go into it, like, 'people have to play it for a decade?'" It's a mightily robust one to reply and signifies that, whereas the staff is effectively conscious of the implications of Skyrim's unbelievable legacy, this should be a difficult factor to wrangle with by way of participant expectations.
Elsewhere, Howard discusses the staff's progress and objectives with The Elder Scrolls VI. The director doesn't share any particulars on what the game will deliver or after we'll get to see extra of it, GQ stories, however he does clarify that, "We've been designing". While the tech behind Starfield – Bethesda's upcoming sci-fi RPG which launches subsequent yr – has been offering the options and technical foundation for TESVI, and that the completed factor will launch a few years after TESV, the "ultimate goal" for Howard continues to be the identical.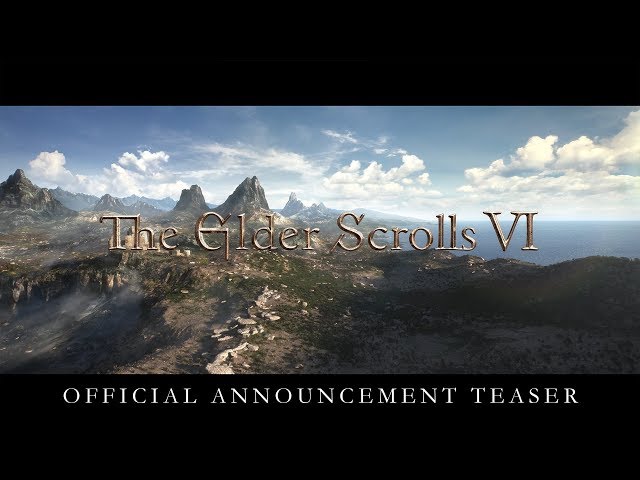 "I do this weird exercise that I like," he says. "You go back and you read a review of the first Elder Scrolls. And then you read The Elder Scrolls IV: Oblivion's, then you read The Elder Scrolls V: Skyrim's. You black out a couple things. And they read the same. 'You've stepped out and, oh my gosh, it feels so real.' People change. Technology changes. But the ultimate goal is still to make it so that, when you boot the game up, you feel like you've been transported."
If you're eager to learn the interview in full, which additionally consists of feedback from Xbox head Phil Spencer about Bethesda's works and the console's rising ecosystem extra extensively, head to the hyperlink above. If you'd like to see what we learn about The Elder Scrolls 6 launch date and some other particulars up to now, you understand the place to click on.